Open Positions: Motivated and molecular simulations inclined Ph.D. and M.Sc. students always welcome!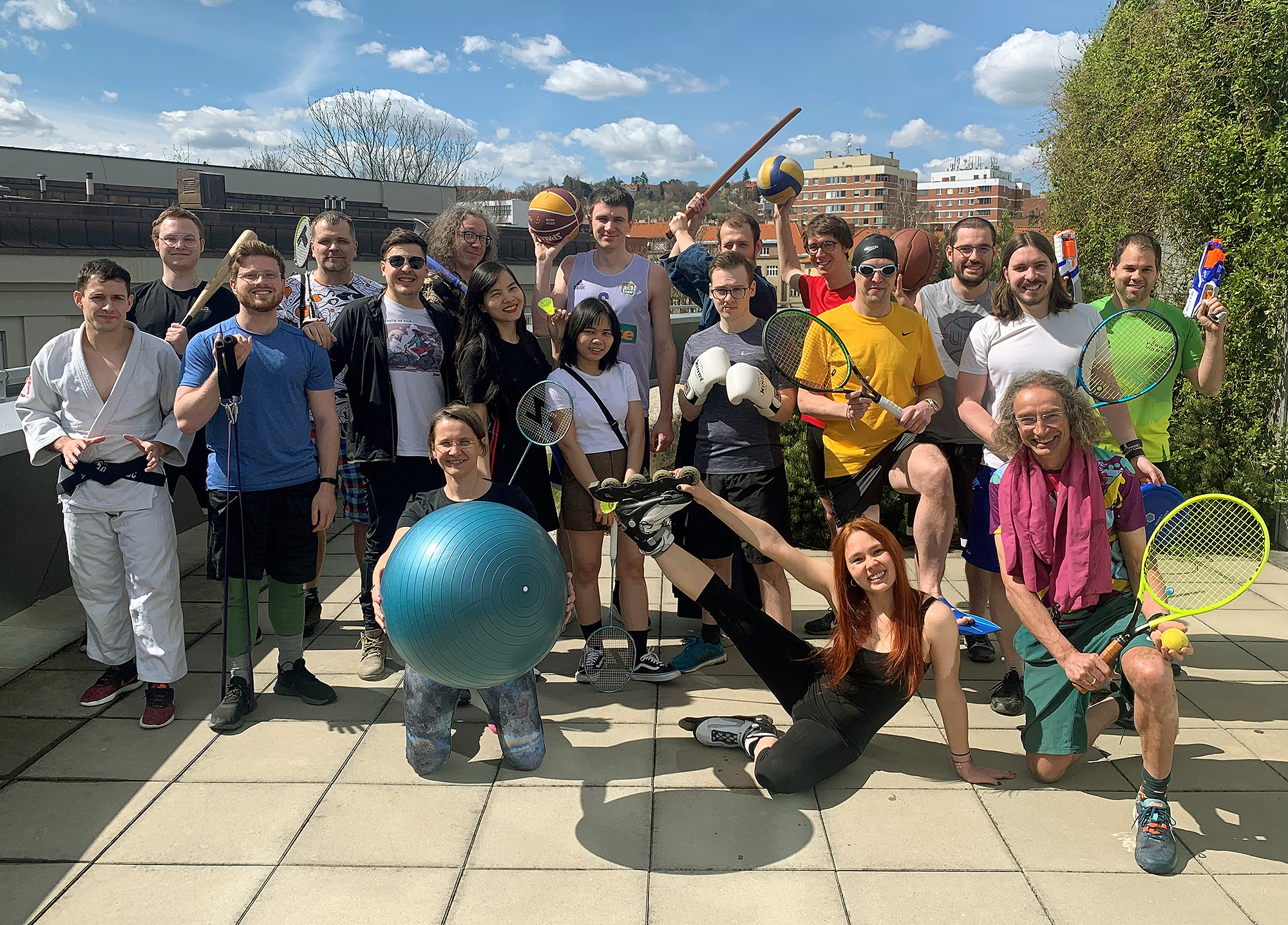 We shall not cease from exploration
And the end of all our exploring
Will be to arrive where we started
And know the place for the first time.
[ T. S. Eliot ]


News
---
December 12, 2019
Congratulations to the winners of the 2019 Martina Roeselova Memorial Fellowship!
With the help of all the private donors and IOCB Tech we are happy to support four bright young scientists/parents and their families - Lenka Ťupová from the Charles University, Faculty of Pharmacy in Hradec Králové, Jaroslava Nováková from the Charles University, Faculty of Mathematics and Physics in Prague, Aneta Ledererová from the Masaryk University, Faculty of Medicine in Brno, and Miroslav Dvorský (first ever father to be awarded!) from the Institute of Botany of the Academy in Třeboň. Big thanks to all who contributed with their money, time, and advice!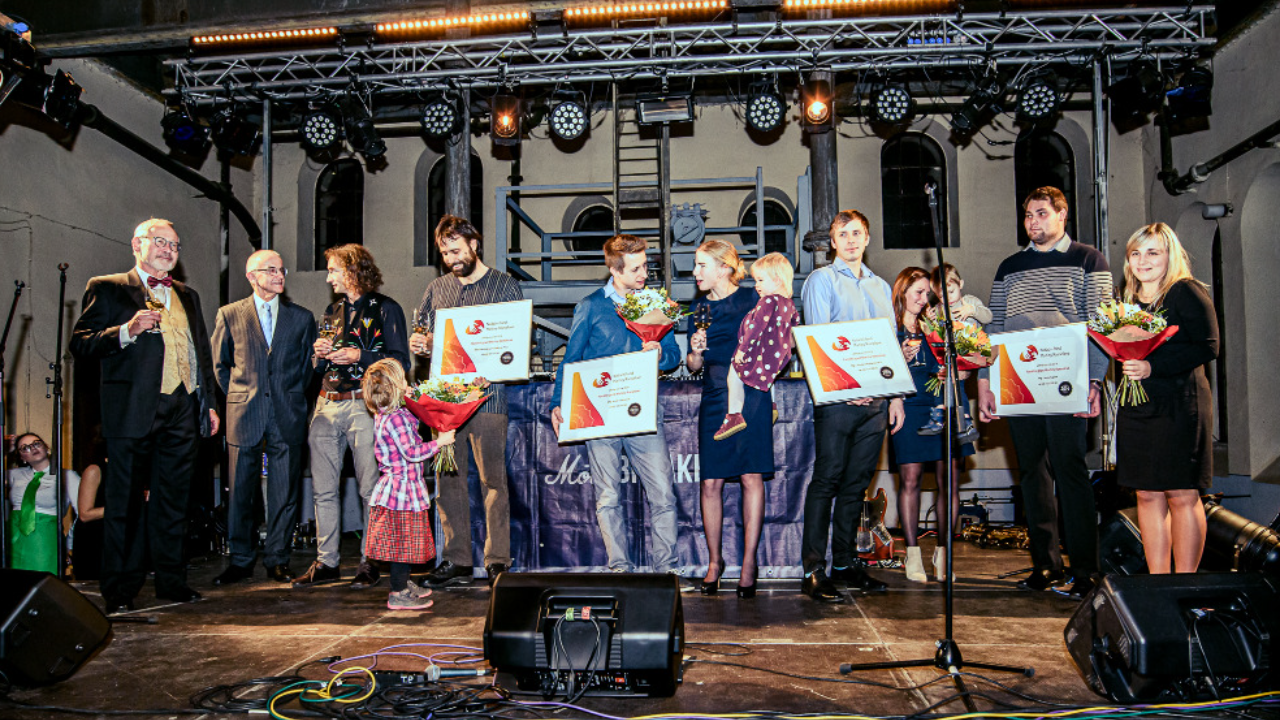 December 5, 2019
There are no free lunches...well, maybe except when including electronic polarization effects into nominally non-polarizable force field molecular dynamics simulations via charge scaling. Feel free to taste this free lunch and have a look at our Charge Scaling Manifesto, where we outline with Brian Kirby from Cornell University the basic physics behind charge scaling and point to recent successes and pitfalls. And of course feel free to join the ever growing crowd of charge scaling simulators!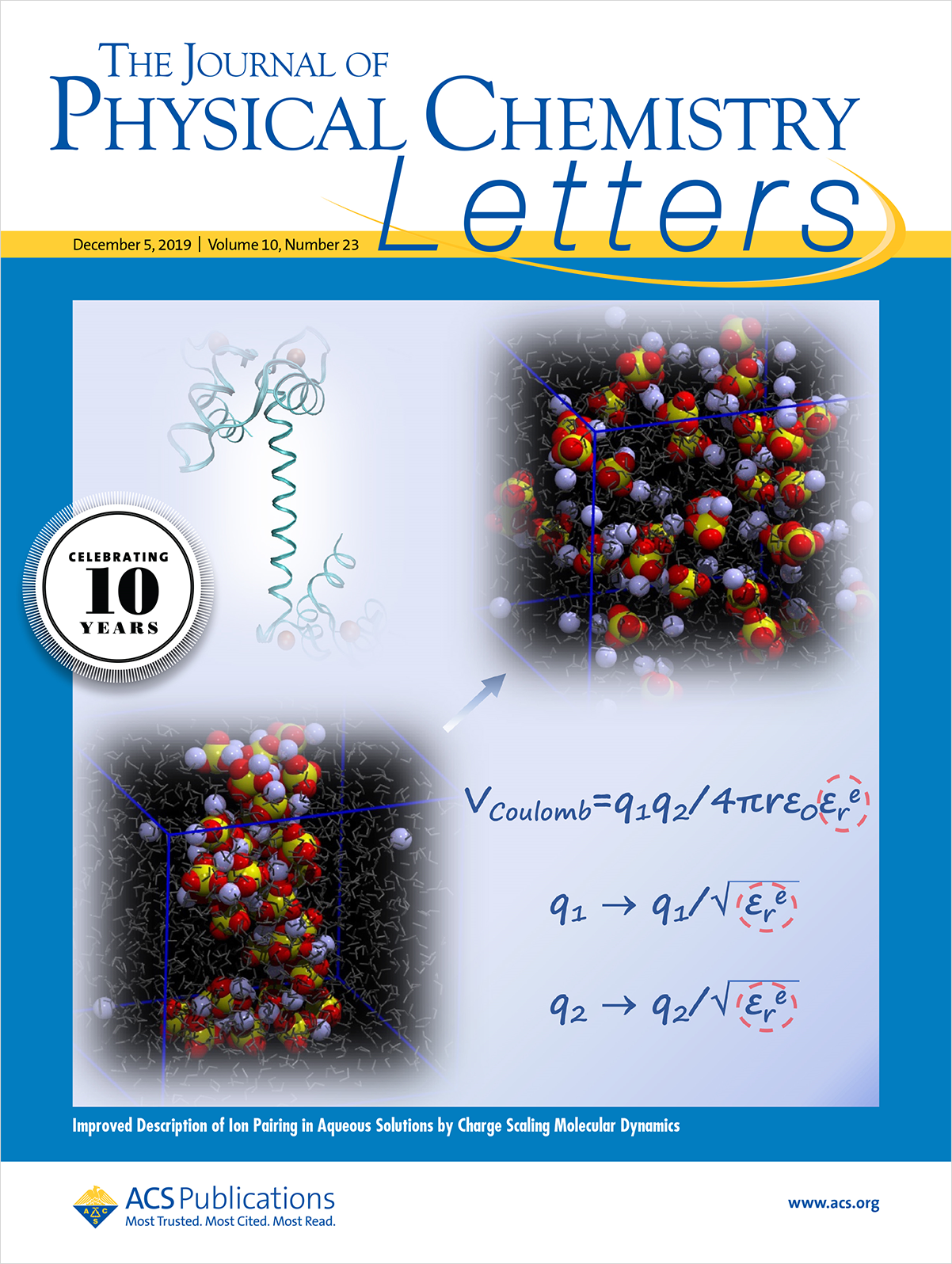 December 3, 2019
Congratulations to the winners of the Dream Chemistry Award 2019!
This year's TOP 5 Dream Chemistry Awards go to Yujia Qing (Oxford U) - who is the absolute winner of the competition organized jointly by IOCB Prague and IPC Warsaw, as well as to Hannes Mikula (TU Wien), Jeffrey Martell (U Wisconsin), Yoeri van de Burgt (TU Eindhoven), and Emiliano Cortes (LMU Munich). Congrats to all and big thanks to Bara and her team for organization, to Robert and all jury members for evaluation work, and to IOCB and IOCB Tech managment for support!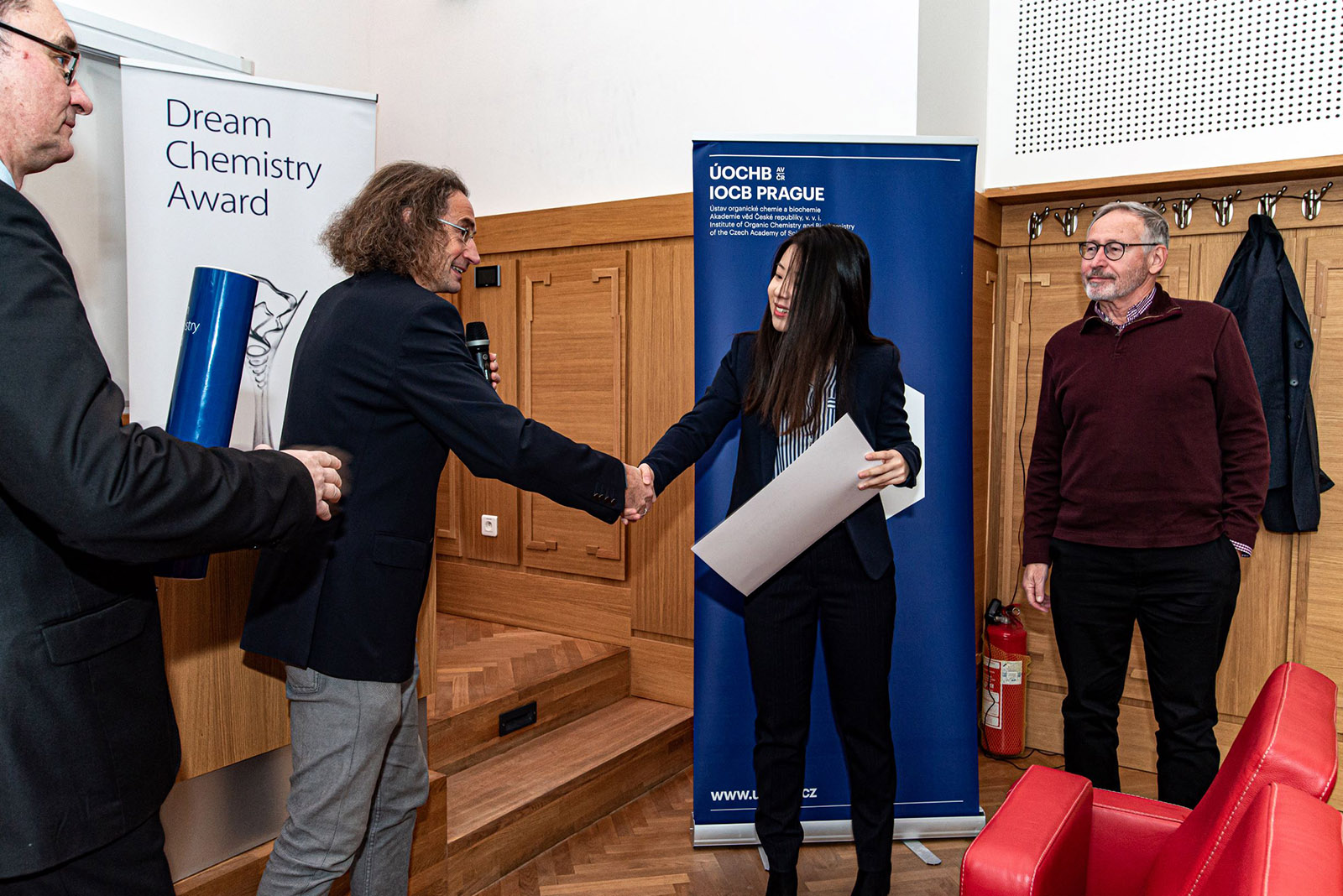 April 9, 2019
Our group is inspecting the newly installed computer cluster - the biggest in IOCB so far with over 240 nodes - all fresh from the owen. Thank you very much European Union for grant support of 2 M € from the Structural Funds!
March 9, 2019
Thanks to everybody for making our annual group seminar/teambuilding at the top of the highest Czech mountain Sněžka a success - meaning we did not loose anybody despite the hurricane up there :). When we passed the group with Tibetian flags commemorating the 60th anniversary of the failed uprising against Chinese rule it really felt like we were in the Himalayas!